Sweater
I'm up to the skull intarsia!
And I finnished the Toes for the Tabby socks. I'll have to get out the camera a photo soon! :) I'll update with pics later.
EDIT:
Okay, finally updating, with pictures! Everyone say. . . . YAY
Tabby socks WIP
This is sort of my "back-burner" project, I only do about 1 row a week, at most -.-
Here's the front of my mom's shirt. (basically this is what the finnished project will look like. .. the back is identical to the front)
LOOK AT THE BOBBLES!
AND! The loveh Skully sweater.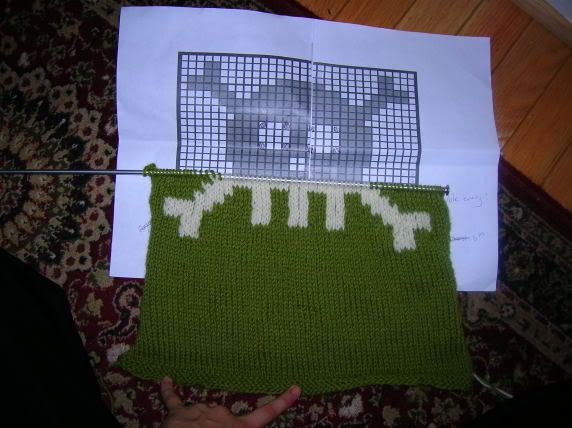 I'm up the the beg of the eyes now.