Yay! WIPs and FOs
Heh, I feel like I'm really into aliens or something :p
Anyway, I completed these a few weeks ago ('cept the purse, that was done on saturday)
PURSE! This is from a local farm, the design and the yarn.
close up of the awesome curly-Qs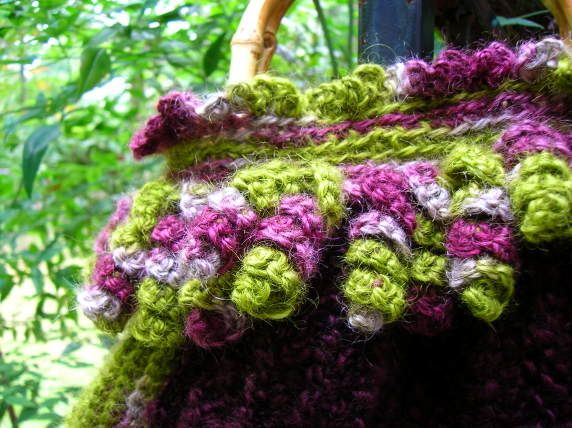 I did this razor Cami as a KAL with the people at craftster.org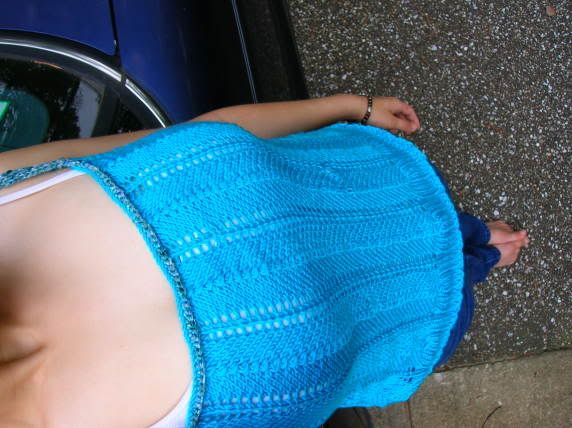 Knit1 peek-a-boo tunic. This was a fast knit, but I used 3 skeins less than they did >_> but everything else is the same!!
And also another KAL, but I started this one. :D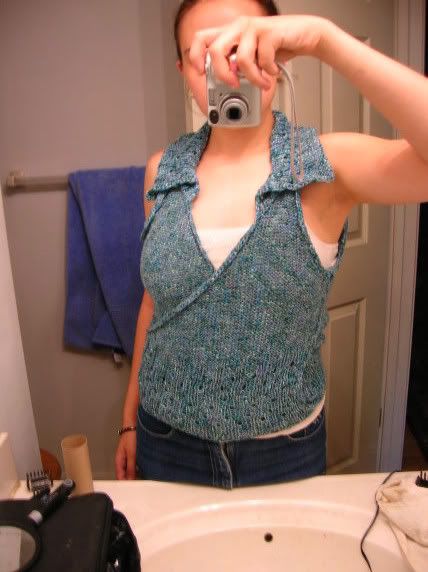 Close up
The first picture is closer to the original colour.
Eep! Now I have to try and get my brother to photo me for my submissions .=.