YARN !!
Got yarn for shirt! It is sooooooo gorgeous! It reminds me of reptiles too! Like the little rocky bumpy bumps.
I have to photograph it!! :D
but the only sad thing is that I have to work in st st for 14"
with no shaping -.- ooooooh boring
My shawl is going very slowly. . ..
Edit:
PICTURES OF YARN! wooopieee
That's the actual colour, whenever I try to do close ups the blue yarns turn grey ¬_¬
and here is Quest's Rasta headband (sorry for the blur)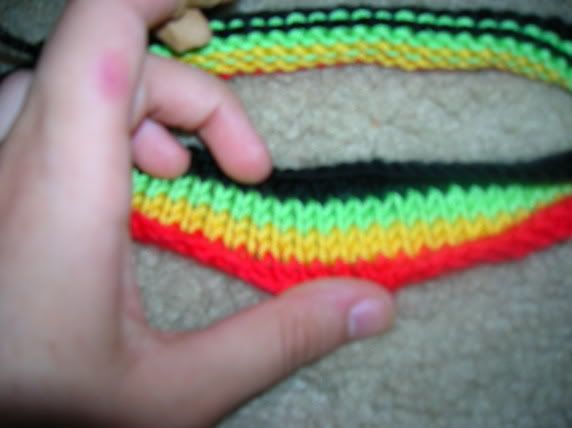 Here's pics of my lacey Icarus shawl that i'm KALing with on craftster. . . it's so hard to get good pictures of lace >_>