WIPs, and other interests
Well, here's Mariah so far
if you look closely, I messed up the cabling on the edges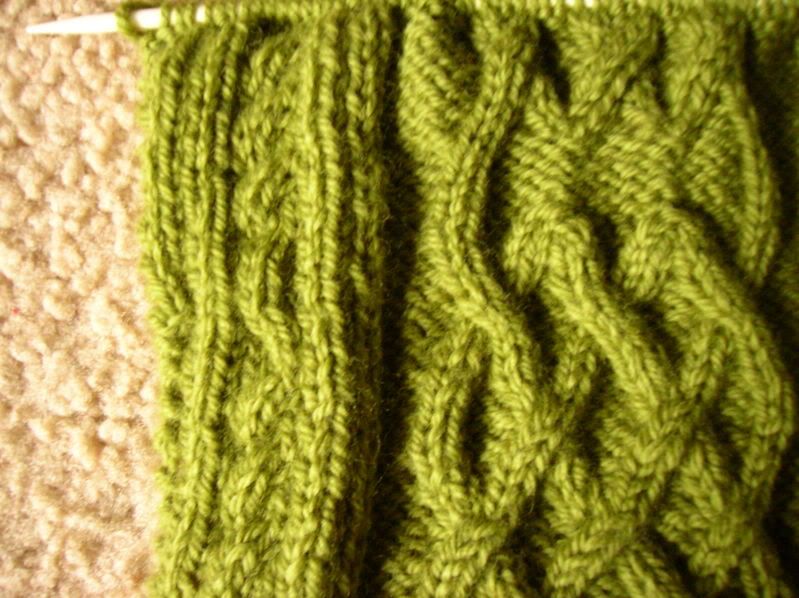 But I don't care enough to go back.
Meep, I'm also knitting the Rev stripe hoodie from Knit 1 magazine
I'm using just two colors to save money and buying one skein at a time.
Can you guess what colors I'm using? Since they don't have lime green, I had to settle for red and black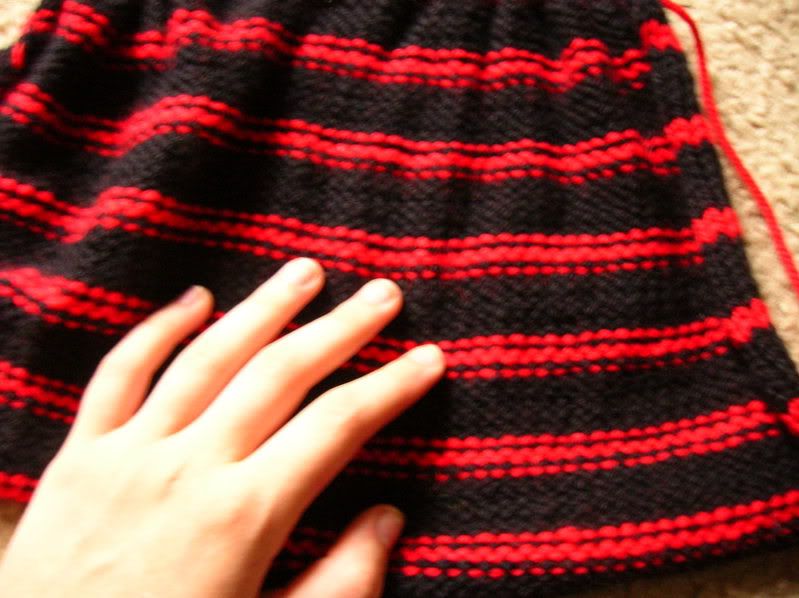 The deadly sock wars have begun so I'm working on that as well.
I am also in a bellydancing swap :P yes, I have a lot of knitting >.< don't tell me I have to many WIPs or I'll WHIP you.
other than that, "school" is fine and kung fu is great. I'm learning long tassle straight sword right now.