Aran Tee plus Skully Sweater
Okay, so for the neck I just crocheted it to make it smaller and in the back I did DC and the front SC so that the back wasn't swooped down so low. All in all, I think the neck is now the right size and I'm sort of fond of the crochet. But I'm willing to rip it out and knit it if Rox wants.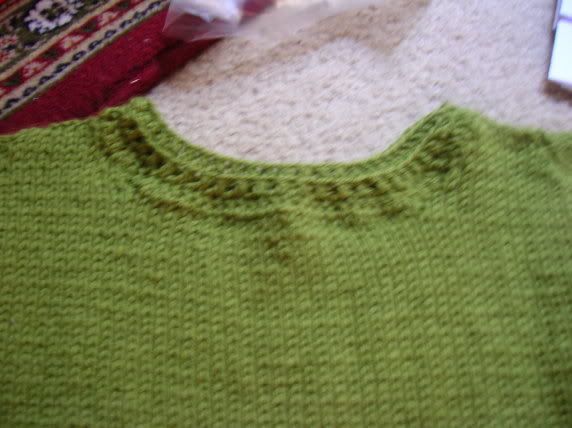 And here is the progress on my Aran Tee.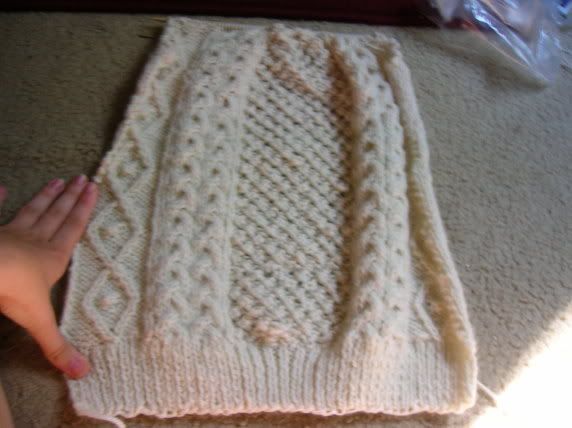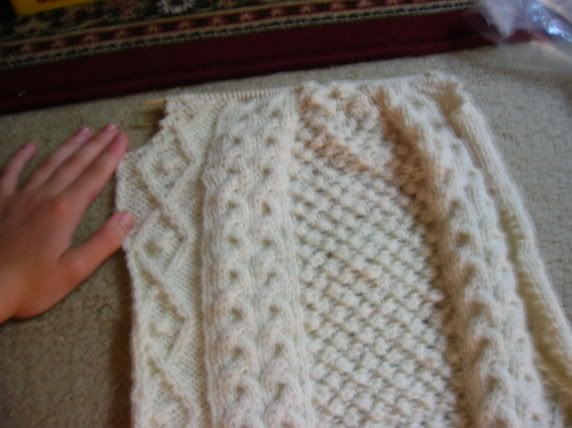 I love it, it's so easy and fast!