Neck & sleeve
Here's the neck.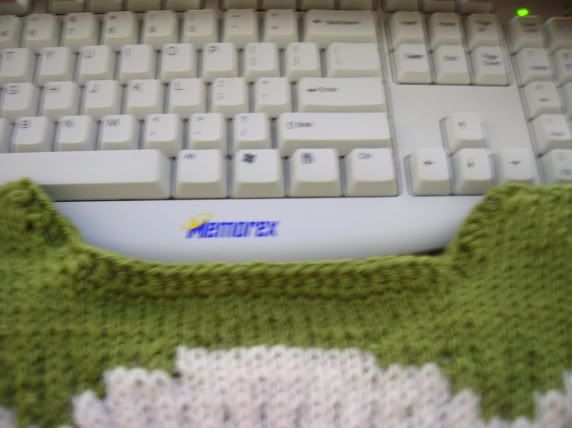 7 1/2" laid out, but it looks like 20" around. yikes
and here's the upper part of the sleeve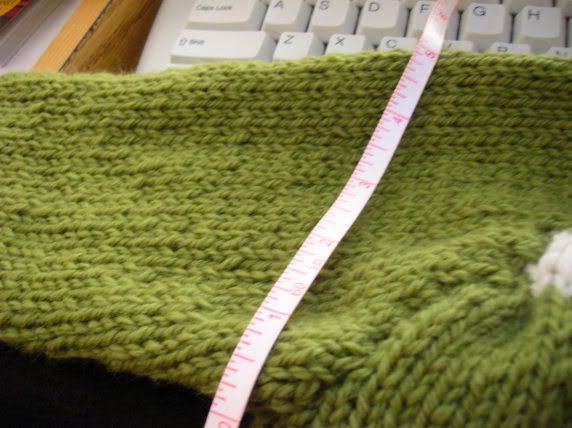 about 5" and that means it's about 10" around. It should be good, I tried it on my arm before I sewed it on the body and it fit.
Wrist is 7" and length of arm is 14" and the armhole itself is about 11"
I love this yarn, I think I'm going to go buy some and knit up
Mariah
More photos+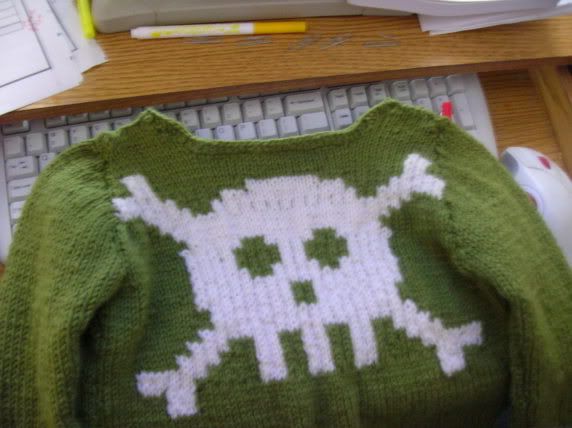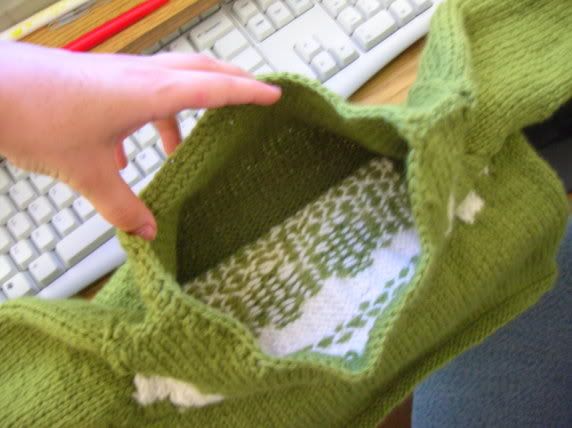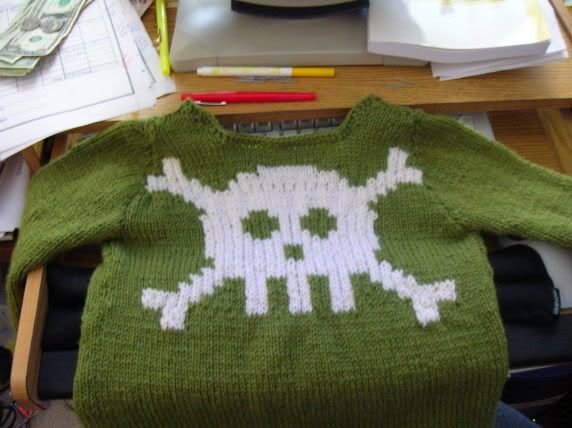 The sleeve isn't wrinkly or wonky looking in real life. Just did that for the pics.